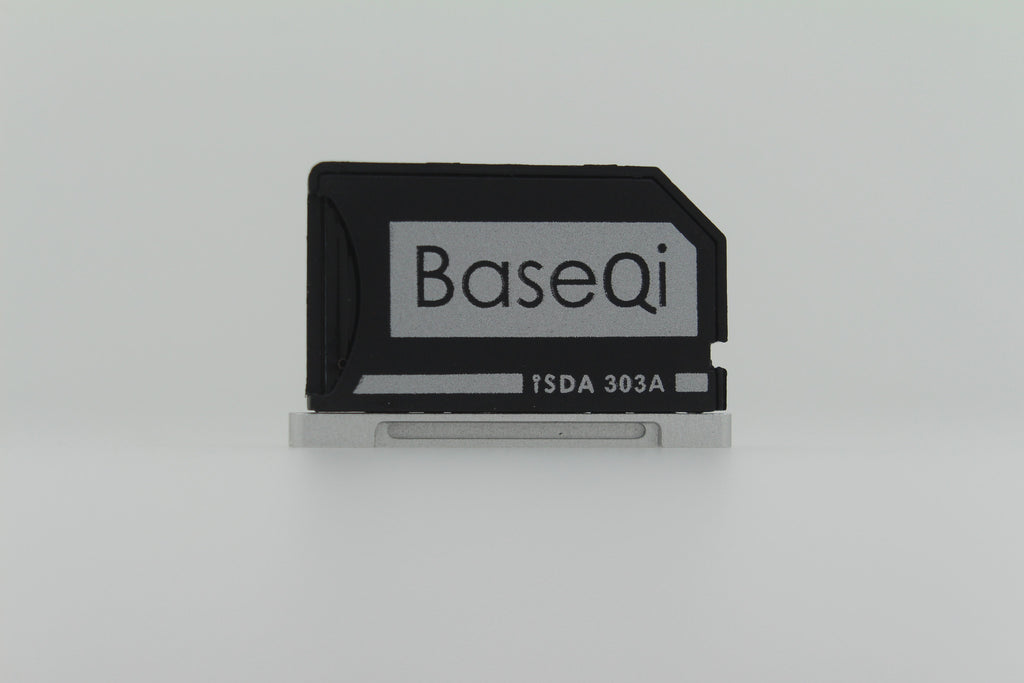 Ninja Stealth Drive for MacBook Pro Retina 13" & 15" + iHUT - Aluminum Dust Plugs for Retina MacBook Pros
What exactly is a Ninja Stealth Drive?
It's an aluminum micro SD card adapter that fits 100% within your Macbook without any awkward protrusions. You can place a micro SD card into this adapter and gain up to 256GB of extra storage space for your computer.
For example, if you place a 64GB (256GB) micro SD card into your Ninja Stealth Drive, then you will get 64GB (256GB) of extra disk space on your Macbook. The read and write speed for each brand of micro SD card varies, you can pick your favorite brand and use it with your Ninja Stealth Drive.
Nice isn't it? Your computer now has 64 GB of extra storage space! (If you use a 256GB micro SD card, then you will get 256GB of extra space)
Looking for a best Macbook "dust covers" in the world?
iHUT is a set of 5 aluminum dust plugs designed to cover up your HDMI, USB & Thunderbolt ports. These aluminum dust plugs ONLY works on Retina Macbook Pros. It is compatible with both the 13" or 15" Retina Macbook Pro model. If you have a non-retina Macbook, these aluminum dust plugs will NOT work for you.
The "HUT" in iHUT got its name from the HDMI, USD & Thunderbolt ports. iHUT will serve as dust covers for your Retina Macbook Pro. They will fit perfectly into your Macbook without any protrusions. They are designed to sit 100% flush with the edge of your Retina Macbook Pro.