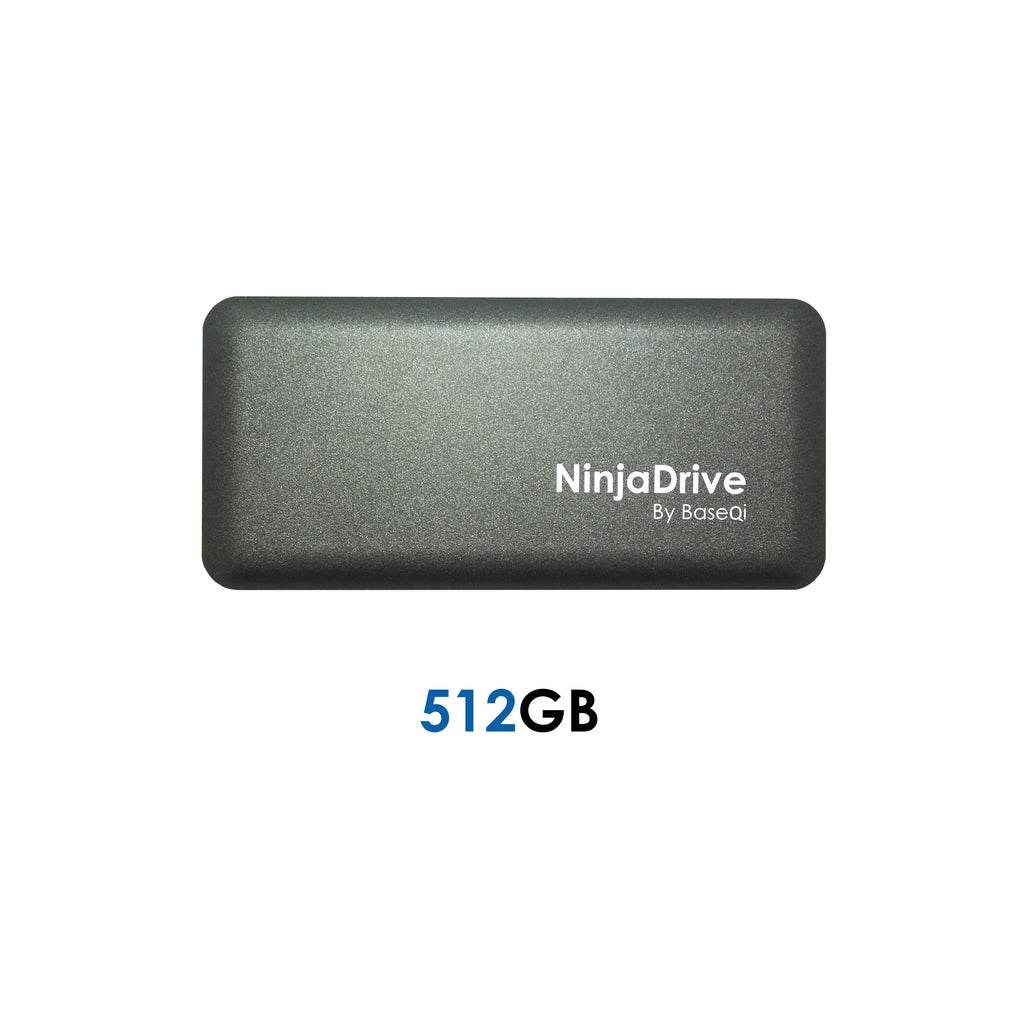 NinjaDrive Portable SSD TB3 for Macbooks
If you want to buy a pre-installed version, Please go to the
NinjaDrive is a super-fast portable external SSD for your Macbook Pro or Macbook Air that transfer files with the thunderbolt port at 2,800 MBps (Megabytes per second)!
In case you are not a tech savvy person, just how fast is 2,800 MBps? Well, it is as fast as your Macbook Pro and Macbook Air's internal SSD.
That means if your Macbook is running out of storage space and you are looking for disk space, the new external SSD NinjaDrive is a perfect solution.

***TB3's Speeds up to 2,800MB/s Read and 2,300 MB/s Write***

Why NinjaDrive?
NinjaDrive is lightning fast.
NinjaDrive is the fastest portable SSD on earth.
It is a portable external SSD that runs as the speed of your internal SSD.
How fast it that? That means I can install a Microsoft windows system on NinjaDrive and run it on my Macbook.
For video editors, you can use NinjaDrive as an add-on disk space. NinjaDrive SSD runs at 2,800 MBps and that is as fast as your Macbook pro or Macbook Air's inbuilt internal SSD.
You can save your 4K video files on this external SSD and edit them in your Macbook. You will feel as if the videos are saved right in your internal SSD!
Anyone can use NinjaDrive. If you dislike slow file transfers, NinjaDrive SSD is for you.
NinjaDrive is also small and light-weighted, you can carry it everywhere.

How to use NinjaDrive SSD?
NinjaDrive SSD uses Macbook Pro/Macbook Air's thunderbolt port to transfer files. It is the fastest portable SSD on earth.
Plug NinjaDrive into your Macbook's thunderbolt port and you will see a hard drive icon appear on your desktop. Simply drag files in and out to use it.
NinjaDrive SSD comes in 3 capacity. NinjaDrive TB3 Sequential Write Speed is up to 2000MB/s
512 GB
1 TB (1,000 GB)
2 TB (2,000 GB)
Choose the best size for your needs!
I am not tech savvy, can you explain more?
SSD is known as solid-state drive. It is a file storage device that is dramatically faster than the traditional hard drives.
All of Apple's new MacBook series uses SSD as the storage device since it's much faster. 
If you are looking to transfer files at fast speeds, SSD is your best choice. Now you know the difference between SSD and Hard Drives, let's take a look at file transfer ports and cables.
Most of SSD on the market uses USB 3.0 to transfer files. It transfer files at decent speed and is an affordable solution.
NinjaDrive SSD transfer files with Apple's thunderbolt ports. Thunderbolt ports are known to be 4 times faster than USB 3.0. Therefore, NinjaDrive SSD transfer files at lightning speed.
NinjaDrive portable SSD is especially useful for people who needs super-fast portable and external storage devices. 

It is so fast that you can run an operating system or software applications right from NinjaDrive. Or, you can edit 4K video while saving the video files externally.
Who is NinjaDrive SSD for?
NinjaDrive is fast, portable and reasonably priced, these people love it.
Computer Engineers

 

- Install a second operating system such as Windows or Linux. You can also install and run VMware, Parallels and bootcamp on NinjaDrive.


Video makers

 

- Most MacBooks only have 128GB or 256GB of storage space. While you can buy a bigger SSD for your Macbook, the price is very steep and expensive. NinjaDrive is the best alternative to upgrading your internal SSD, they both functions at the exact same speed.


Anyone who values speed over price

 

- If you are willing to pay just a little bit more money for the fastest transfer speed on earth, NinjaDrive is designed for you.
Buy a NinjaDrive SSD today!
Purchase a NinjaDrive SSD from our online store and we will ship it out within 24 hours. We are confident that you will fall in love with this state-of-the-art SSD!
Shipping Policy
All products will be shipped by registered airmail.  We will provide the tracking number once the product gets shipped out.
All orders will be shipped within 24 hours (Usually the same day) once the payment is received. All items will be packed safely using bubble wrap envelopes. We will send a shipping confirmation and tracking number by email once your product is shipped out!